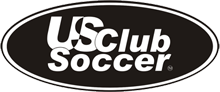 March 25, 2020
Dear members,
Last week, we announced a collaborative decision with AYSO, SAY and USSSA to immediately suspend all soccer activities through April 12. That suspension remains in place, and we will continue to communicate with you weekly throughout this process.
There will be a subsequent Member Update before April 12 addressing the possibility of returning to play or extending this cessation. We will rely on expert public health advice from organizations like the CDC, NIH and WHO in making this decision.
For our adult programming, please note the U.S. Adult Soccer Association (USASA) announced this past Monday that it is suspending all activities until at least April 30. Because US Club Soccer's adult members are registered with the U.S. Soccer Federation through USASA, this suspension applies to them, as well.
In the meantime, we invite you to take advantage of various digital and social media resources. We've hosted two Facebook Live sessions – with Positive Coaching Alliance on "Dealing with Disappointment" and with SportSessionPlanner on "Getting Organized in the Downtime" – and there are several more scheduled over the next few weeks. Additionally, here's a complimentary 4-week college recruiting plan for players, courtesy of ScoutingZone.
Please continue to do your part in flattening the curve by practicing social distancing and remaining vigilant in hygiene habits. You're welcome to visit usclubsoccer.org/coronavirus, which includes an FAQ section, as well as links to applicable information from the aforementioned health organizations.
Player Health & Safety will always be our first and foremost responsibility. Thank you for your attentiveness in this matter.