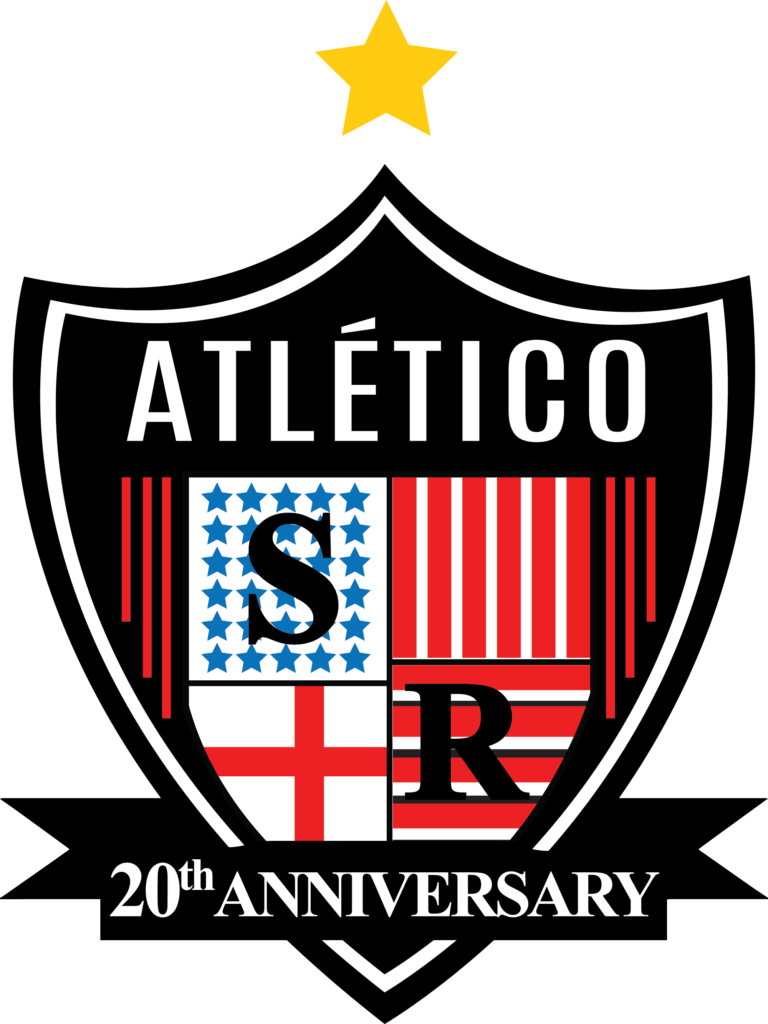 Atletico Santa Rosa Soccer Club is pleased to celebrate 20 years of success, accomplishments, and service to our community come April 2023.
We are determined to continue being the best Club in this Region. We continue to train and produce players at the highest level. Within our Club we have always distinguished ourselves by being committed to high standards in training our athletes mentally, academically and socially.
The club has fulfilled its mission of training players who excel in national and international Clubs. Atlético Santa Rosa stands out at all levels, be it in sports, community or culture. With exceptional staff members such as Jorge " El Tote" Castañeda who is Technical Director and Methodology Coordinator and his assistant David "El Capi" Rangel to develop our players.
Our vision includes investing more resources and time to help build a stronger platform for our female athletes and staff. We want to ensure our women athletes have opportunities to continue playing at the collegiate level and beyond.
We are very grateful to everyone who contributes to making Atletico Santa Rosa an elite soccer club. Players, coaches, parents, suppliers and sponsors working together in pursuit of high standards helps us achieve our goals. The active participation and collaboration has allowed our club to continue its success far beyond what we could have imagined.
We are fully committed to doing our best so that the Club continues to excel in our training of players at all levels and supporting our coaches with on-going education. In addition, our goal is to ensure every player can reach their full potential on and off the field. We strive to teach players to be good citizens in our community so that they can be a positive influence for the next generation of players and be proud to be part of the Atletico Santa Rosa community.
---
Es un gusto saludarles y manifestarles que en próxima fecha el Club Atlético Santa Rosa cumplirá 20 años de servicio a Ustedes cumpliendo con todos los objetivos que nos hemos trazado llegando a esa fecha en el mes de Abril próximo.
Estamos decididos a seguir siendo el mejor Club de esta Región siempre con la misión de poder formar a jugadores que nos hagan destacar como el mejor deportivo que hagan poner en alto en todos los niveles y aspectos el nombre del Atlético Santa Rosa.
Dentro de nuestro Club siempre nos hemos distinguido con seguir con el compromiso por mantener la línea de éxito en la formación de nuestros atletas tanto en lo mental, académico y deportivo.
Hemos cumplido cabalmente con nuestra misión de formar jugadores que sobresalgan en Clubes nacionales e internacionales que hagan poner en alto al Atlético Santa Rosa en todos sus niveles ya sea en lo deportivo, comunitario o cultural teniendo a personas integrantes como formadores en todos aspectos como Jorge "El Tote" Castañeda quien es Director Técnico y Coordinador de Metodología y a su asistente David "El Capi" Rangel para desarrollador a nuestros jugadores.
Próximamente es plan del Atlético Santa Rosa construir para el personal femenino como jugadoras y entrenadoras un área especialmente para ellas, así como continuar con el apoyo a nuestra comunidad para que nuestras jugadoras y jugadores contribuyan con su formación a su comunidad en todos aspectos.
Tenemos planes para continuar principalmente como hasta ahora con nuestra misión en la formación de jugadores y entrenadores, motivo por el cual agradecemos mucho a todos aquellas personas que de alguna manera contribuyen a llevarla a cabo tales como jugadores, entrenadores, padres de familia, proveedores y patrocinadores por seguir y estar con nosotros, es importante señalar que sin la participación activa de cada uno de Ustedes no tendríamos ni estaríamos en el lugar en donde nos encontramos.
Así mismo es nuestro compromiso seguir y continuar haciendo nuestro mayor esfuerzo para que Club siga siendo el mejor en la formación de jugadores y entrenadores para que en el futuro sean mejores personas y para que orgullosamente digan que fueron formadas en el Club Atlético Santa Rosa.